People usually visit many countries. Read the text about Portugal.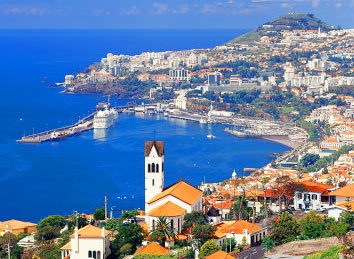 Portugal is one of Europe's most fascinating countries, with fantastic beach resorts, beautiful towns and cities and enchanting countryside. It is the perfect blend of the traditional and modern and has something to offer every traveler.

The Algarve, in the south of Portugal, is where you will find the most popular tourist resorts, such as Lagos. It has superb beaches and luxurious hotels, as well as facilities for renting cars, bicycles and even horses, so you can get out and about and enjoy the wonderful scenery.
Lisbon, the capital of Portugal, is one of the oldest capitals in Europe, with a fascinating mixture of beautiful building styles. The lower part of the city contains the busy new town, with its trendy shops and outdoor cafes. The old town, Alfamar, with its cobbled streets, narrow alleys and colourful buildings, rests on the upper level. This is where all the restaurants and nightclubs can be found. Don't forget to visit the castle, which offers a wonderful view over the city and the Rio Tejo.
Whichever part of Portugal you choose to visit, one thing is certain. You will have an unforgettable holiday.

Choose true or false:
1.
The Algarve is in the north of Portugal.
2.
Lagos has only wonderful beaches, without hotels.
3.
Alfamar is a new town.
www.el-mar.ru
Virginia Evans, Neil O'Sullivan. Click on 3. Newbury: Express Publishing, p.165