Read the text about holidays in Great Britain.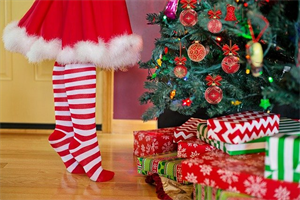 Рис. \(1\). Christmas
Britons love public holidays. In the UK they are May Day, Spring and Summer Bank Holiday, Easter, Christmas, Boxing Day and New Year. Bank holiday means that the banks and shops are closed.
British people especially love Christmas. It's a family holiday, a chance to spend more time with the loved ones. People cook traditional Christmas dinner with turkey and pudding, decorate the tree, prepare presents and sing Christmas songs, carols. Sometimes children go from house to house singing carols and raise money for charity. Boxing day is the day after Christmas, it's a holiday too.
In England Christmas is more popular than New Year, but in Scotland it's quite the opposite. Hogmanay is the favourite holiday!
There are holidays celebrated only in Britain, for example, November \(5\). It's called Bonfire night, people build a bonfire and burn the dummy of Guy Fawkes. He tried to blow up the government, but, fortunately, didn't succeed. Like on the Christmas day, children collect money.
Choose the right sentence:
Рис. 1. Christmas. Pixabay License CC0. Free for commercial use No attribution required. https://pixabay.com/images/id-2999722/ (Дата обращения 11.10.2021)